If you're an avid water sports enthusiast or have recently decided to try out kayaking, you know that choosing the right outfit is key for optimal performance in the water. Kayakers need clothing and gear that can keep them comfortable and safe while paddling, as well as protect their skin from sunburns. Finding what to wear when kayaking may seem challenging at first, but with the help of this guide, you'll find all the tips needed for mastering your look when hitting the waters. Read on to be armed with all knowledge it takes to make sure your day on the waves turns out perfect!
What to wear when kayaking for beginners?
If you are kayaking for the first time, here are some basic items you need to prepare to ensure you are safe and comfortable both on and in the water.
Always have a personal flotation device: Personal flotation device also known as PFD. To keep yourself safe on the water remember to always wear a life jacket or personal flotation device
Wear clothes suitable for water temperature: To avoid getting too cold you must choose clothes suitable for water temperature. You can wear a wetsuit or a dry suit for extra warmth
Wear multiple layers: Instead of having to wear a loose and thick shirt, it's best to wear multiple layers. Thermals are a base layer to keep warm as well as absorb moisture well for the body. If you are too hot or wet, you can take off a layer
Don't forget sun protection: When you kayak, you'll spend a lot of time on the water. This leaves you with a lot of sun exposure. Therefore, you need to equip yourself with clothes with UPF ratio, do not forget to apply sunscreen, wear a hat, and also consider bringing sunglasses if it is a sunny day.
Wear clothes that you can move easily: Because you have to sit for a long time, you need to choose comfortable clothes. Avoid wearing anything that is too constricting so that you can move your arms easily
Don't wear cotton: Cotton is an absorbent material and is always wet, so you should avoid wearing cotton clothes. Instead, you should choose to wear clothes made from quick-drying synthetic fabrics like nylon or polyester. Woolen clothes are also a good choice, although they don't dry quickly, they insulate when wet
Choose a wear-resistant fabric: Choose clothes that can withstand the wear and tear of water, sand, or any rubbing when kayaking, preferably made of durable, hard materials. You should also stay away from clothes with buckles or laces that can rust
What to wear when kayaking in summer?
It is important to wear clothes suitable for the water and the weather
Buoyancy aid: The first and most important thing is to always carry your PFD no matter the weather. PFD works to keep you safe in the water while providing body warmth
Swimwear: When kayaking in the summer many people often choose to wear swimwear or non-cotton underwear
Underwear: Make sure to wear a supportive sports bra if you're female and quality underwear that won't bunch up and cause chafing
Sunwear: The polyester waterproof jacket is suitable for all outdoor activities, especially for water sports such as kayaking. Polyester is a stretchy, quick-drying material with a high UPF rating that can protect you against UV damage.
Bottoms: Shorts, quick-drying leggings or gym pants are perfect for kayaking. Note that you should not wear pants that are too thin, to avoid wearing when you have to constantly change seats when rowing
Middle layer: You should bring a fleece jacket, in case the wind picks up when and is on the water
Outer layer: You should choose to bring a waterproof and breathable jacket in case it rains. Beach jackets are great because they keep out rain, wind, and saltwater
Footwear: Neoprene boots are ideal for kayaking because they are lightweight and, importantly, waterproof. Don't wear flip-flops or sandals because they fall off your feet easily and offer no protection
Accessories: You can equip a waterproof hat and don't forget to wear neoprene gloves to protect your hands from blistering. If you wear extra sunglasses make sure your glasses have a strap to prevent them from falling off while paddling
What to wear when kayaking in winter?
You can refer to our following list
Wetsuit: When kayaking in winter you need a wetsuit, this is the minimum and necessary protection
Swimwear: Instead of wearing a thick layer of thermal insulation, just a swimsuit is enough. In order not to have to find a separate changing area to take off your wetsuit, you should wear a swimsuit underneath
Outer layer: You can get cold if your wetsuit is wet no matter how thick it is. So you need to equip yourself with a windproof and waterproof jacket to keep your body warm
What not to wear when kayaking? 
Avoid wearing any clothing made from cotton as it can become heavy when wet and take longer to dry. Additionally, steer clear of any loose-fitting items that might snag on branches or rocks.
Finally, make sure what you wear won't restrict your movement or leave you feeling overly hot or cold during your paddling session. Following these tips will help ensure that what to wear when kayaking is the least of your worries.
Is there a dress code for kayaking? 
There is no dress code for kayaking. This is a fun and active outdoor activity, so what to wear when kayaking should be comfortable and functional. Casual sportswear like quick-dry shirts, shorts or leggings, and non-restrictive shoes are your best bet.
Consider what you will need for the weather conditions: if it's cold out, opt for layers and a waterproof outer shell. And if it's hot and sunny, wear lightweight materials that will keep you cool and protected from UV rays.
How can I make my kayaking outfit unique?
Once you have the basics covered, you can personalize what to wear when kayaking with some fun and colorful accessories. Bright colors are great for visibility on the water and will help make your outfit stand out. Consider adding a few prints, embroidery designs, or patches to add some personality. Additionally, if you're looking for something a bit more subtle, consider accessorizing with a few simple jewelry pieces.
What other items should bring along when kayaking?
In addition to what to wear when kayaking, it's important to equip yourself with the necessary safety items. Depending on what type of paddling you're doing and where, you may need items such as a Personal Flotation Device (PFD), whistle, first-aid kit, fire starter, navigation devices like a GPS or compass, and a repair kit.
Additionally, it's always a good idea to pack what you need for the environment and activity level. A good start is investing in a hat, sunglasses with UV protection, gloves, and a neck gaiter for extra warmth if needed. Finally, consider carrying items like sunscreen and insect repellent to protect yourself from the elements
Conclusion
Going kayaking can be a ton of fun, but if you aren't prepared with the right gear and clothing, it can quickly become an uncomfortable experience. Knowing what to wear when kayaking is essential to keep your body safe from potential hazards in the water while also keeping yourself comfortable throughout your adventure. Have fun and enjoy your paddling trips! Happy kayaking!
FAQs
What is the best material to wear kayaking? 
The best materials to wear when kayaking is quick-dry, lightweight fabrics that offer sun protection. Wool and synthetic materials like polyester, nylon, and spandex are all great options as they can be comfortably layered while also providing insulation
What should I wear under my wetsuit or dry suit?
What to wear when kayaking beneath your wetsuit or drysuit is important for staying comfortable and warm during your paddling session. Choose a quick-dry layer such as a synthetic shirt and shorts that will help to keep you insulated from the cool water. Additionally, wearing a base layer made from wool or synthetic materials can also provide extra warmth under your wetsuit
What type of shoes should I wear for kayaking?
The best shoes for what to wear when kayaking is non-restrictive shoes such as aqua shoes that are designed specifically for water sports. When selecting what to wear when kayaking, look for a pair with good grip, drainage holes, and excellent traction on the bottom. This will help you stay safe in slippery conditions while also avoiding any sharp objects or rocks in shallow waters. Additionally, some kayakers prefer sandals or even bare feet for a more natural feel.
What should I do with my clothing after my paddle?
When what to wear when kayaking is complete, it's important to take care of your gear. Wetsuits should be hung up or laid flat to dry before storing away in a cool, dry place. At the end of your session, rinse off any debris and saltwater from what to wear when kayaking. Finally, it's a good practice to regularly clean what to wear when kayaking with a mild detergent and warm water
What else should I consider when what to wear when kayaking?
A life jacket and helmet can help protect you from potential hazards on the water, so make sure you have them for any paddling trips
Can I wear jeans kayaking? 
No, Jeans can become heavy and uncomfortable when wet and can also be constricting for movement in the water. Instead, opt for lightweight, waterproof materials such as nylon or synthetic fabrics that won't absorb moisture
Should I wear a hat when kayaking?
Yes, A wide-brimmed hat will protect you from the sun and help keep your head cool while paddling
Do I need a special kayaking uniform? 
No, what to wear when kayaking does not require a special uniform. However, what to wear when kayaking should include lightweight, form-fitting clothing that won't hinder your movement in the water
Are flip flops OK for kayaking?
No, Flip flops can be restrictive on your feet, they can't provide your foot protection from sharp rocks or other obstacles in the water
Can you go barefoot kayaking?
Yes. However, you should also prepare shoes with good grip and traction on the bottom to avoid any sharp objects or slippery surfaces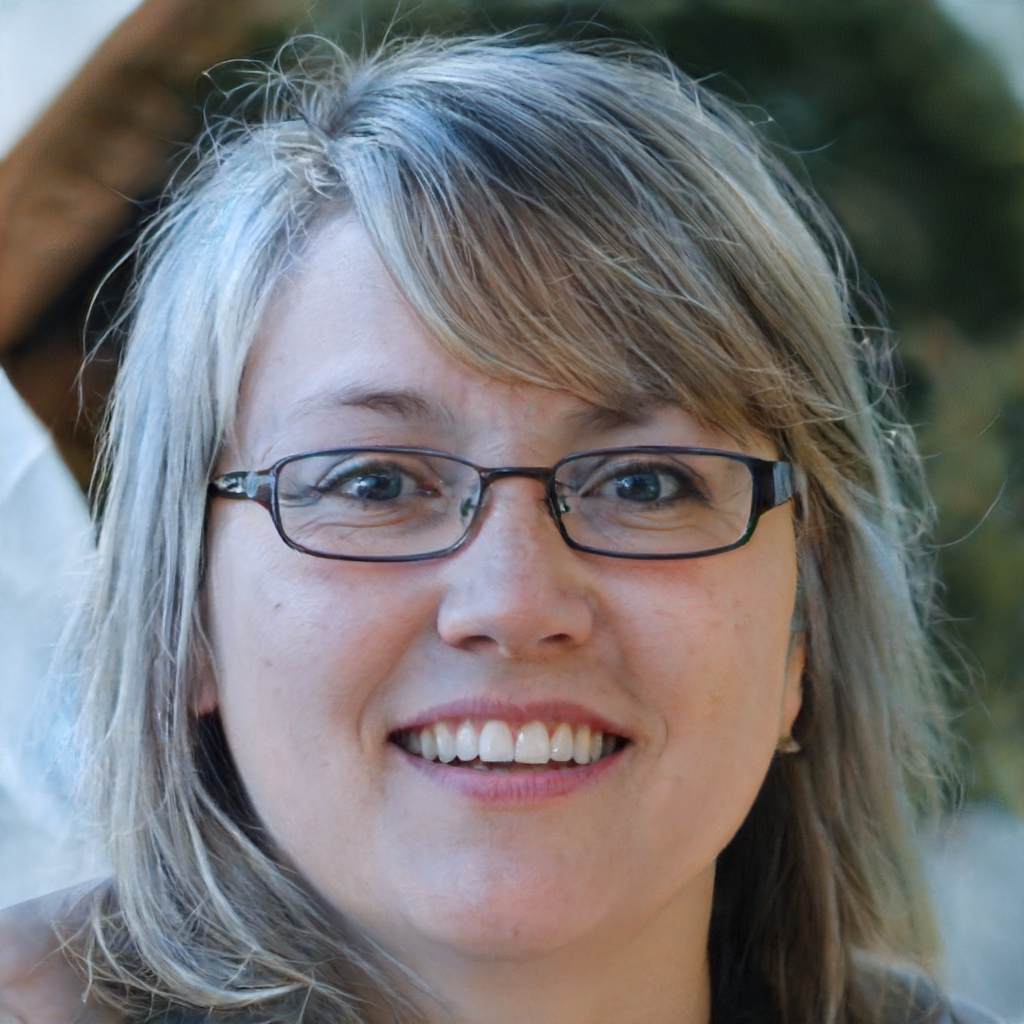 Cara Wall is the CEO of Clementine, a consignment shop in Nashville that specializes in maternity wear. Cara was pregnant a few years ago and couldn't find any consignment maternity wear, so she set out to create her own shop. Clementine is light, airy, and full of gorgeous designer brands—thanks to all of our consignors.
The shop is owned by Cara and her mother, Myrle, and often operated by their lovely assistants, Wendy and Sonya. Eleanor makes frequent visits, looking for the lollipops that are always on the checkout desk.