Are you looking for the perfect dress to wear as a quinceanera guest? It can be difficult to find an outfit that is fashionable and appropriate, yet still expresses your individual style. Finding just the right thing to wear when attending a quinceanera celebration can be stressful. But look no further; we have compiled our top picks of stylish quinceanera guest dresses that will make sure you turn heads at this special event! With gorgeous designs in many colors and silhouettes, you'll surely stand out amongst your fellow guests while honoring the festive occasion. Read on for more information about finding stunning outfits suitable for any type of quinceanera celebration!
What is a Quinceañera?
A quinceañera is a traditional Latin American celebration of a girl's 15th birthday, marking her transition from childhood to womanhood. This festive event is often marked by wearing beautiful dresses and celebrating with family and friends. Quinceanera celebrations are steeped in centuries-old customs and each aspect of the day is symbolic; from the dress to the decorations, each item is thoughtfully chosen.
When attending a quinceañera celebration as a guest, it is important to adhere to certain wardrobe guidelines depending on the event's specific customs and special traditions.
General Quinceanera Guest Dresses Rules
When attending a quinceañera celebration as a guest, there are some general rules that should be followed.
-Avoid wearing white: White is typically the color reserved for the Quinceañeras dress so it is important to avoid wearing this shade.
-Keep things festive and classy: A quinceañera is a festive and celebratory occasion, but it is still important to dress appropriately. Avoid wearing overly revealing clothing and opt for more modest pieces like dresses that are knee length or longer.
-Accessorize thoughtfully: Accessories can be used to add extra flair to any outfit. Choose jewelry and accessories that coordinate with the colors of the quinceañera's outfit.
-Wear comfortable shoes: Comfort is key when attending any occasion. Opt for low heels or flats so that you can dance and enjoy the event without worrying about your footwear!
Finding the Perfect Quinceanera Guest Dresses
When it comes to finding a dress suitable for a quinceanera celebration, there are many options you can choose from. Look for dresses that come in colors and styles that are both fashionable yet appropriate for the occasion. Some of our favorite quinceañera guest dresses include:
-Midi or Maxi Length Dresses: These dresses provide the perfect balance between style and comfort. Midi and maxi length dresses come in a variety of silhouettes, fabrics and colors making them ideal for any quinceañera.
-Prom Dresses: Prom dresses are also perfect for a quinceanera celebration. Choose styles with intricate detailing, beading or colorful prints to really stand out amongst the crowd.
-Formal Gowns: Formal gowns are perfect for a more sophisticated and dressy look. Look for elegant fabrics like velvet, lace or satin to add an extra touch of class to your look.
What to Wear to a Quinceañera as a Female Guest?
Fancy dresses
For a special girl's coming-of-age party, dresses are the go to choice for guests. Be mindful of neckline and hemline selection so your dress can complement the birthday gal without stealing any attention. Make sure you look excellent while ensuring she stays in the spotlight!
Accessorize
Quinceañeras are the perfect time to let your inner style shine! Showcase yourself with vibrant jewelry such as pearl necklaces, gemstone earrings or beaded bracelets – a little sparkle makes all the difference. For hair-styles you have plenty of options too; from romantic curls for down dos and sleek updos for formal looks. Finish it off with color co-ordinated clips that complete any Quinceañera look!
Wear comfortable shoes
When choosing what shoes to wear for the birthday bash, you have a plethora of options; go wild with beautiful flats or fierce wedges that will cause all heads to turn. Nonetheless, it's smart to plan ahead and consider how much time there may be spent on your feet – in other words: bring along something both stylish AND comfortable! Afterall, this is her special day and you want nothing but your full attention devotedly focused on making it extraordinary!
What to Wear to a Quinceañera as a Male Guest?
Sharp suits
If you're attending a fancy Quinceañera party, then it's best to dress in formal attire. A tailored suit with coordinating shirt and tie is the standard go-to for men. Choose colors that match the theme of the event while still remaining sophisticated. Olive greens and deep blues are two popular choices that can be easily styled with a range of accessories.
Accessorize
Accessorizing your suit can make all the difference when it comes to achieving that perfect look. Consider patterned pocket squares, wrist watches or cufflinks to add that extra bit of flair and personality. For shoes, you can select traditional black dress shoes or go bold with an eye-catching pair of loafers.
Comfort is key
The most important thing to remember when attending a Quinceañera is to always ensure that you are comfortable in your chosen outfit. Opt for a well-fitted suit and an appropriate choice of shoes so that you can dance the night away without any worries!
What Should Kids Wear to a Quinceañera?
Kids' fashion
When it comes to dressing up for a Quinceañera, kids can have just as much fun! Look for stylish dresses and suits with subtle hints of color that will make them look special without taking away from the birthday girl's ensemble. Accessorize with colorful headbands or bowties to really add a pop of personality.
Comfortable shoes
Kids need to be comfortable so that they can make the most out of the celebration! Opt for flat shoes or sandals for a casual look, or dress it up with some formal patent leather shoes. Either way, you want your child's feet to be supported throughout the night!
With these tips in mind, you'll be sure to look picture-perfect at the Quinceañera! Happy shopping!
What Not To Wear with Quinceanera Guest Dresses
Do not underdress
At this soiree, dress to impress! Show off your chic style with some sharp attire – think tailored suits and elegant dresses. Leave the jeans and sneakers in the closet for a night of sophistication.
Do not match the birthday girl
If you're attending a Quinceañera, steer clear of white! It's the signature color for many components of the event and wearing it could be seen as disrespectful to the birthday girl. So choose an outfit that captures your own unique style instead – one that matches her festive celebration with individuality.
Do not skip makeup and hair
Show your unique style by making sure that the effort you put into choosing an ensemble is also mirrored in your makeup and hair choices. Reflecting yourself through a perfectly polished look will ensure all eyes are on you!
Conclusion: Quinceanera Guest Dresses – What to wear?
When attending a Quinceañera, it's important to put in the effort to look sharp and stylish. Choose from formal suits or stunning Quinceanera Guest Dresses – accessorize with color-coordinated clips for the ladies, and pocket squares for the men. And most importantly: wear comfortable shoes! With these tips in mind, you'll be sure to look your best for the special event. Have fun, and enjoy the celebration!
FAQs: quinceanera guest dresses
What to wear to a Quinceañera if you are a guest?
When attending a special coming-of-age celebration, be sure to look your best! Girls should wear an elegant dress that's perfect for the occasion. Boys can impress with sharp style – think along the lines of sports coat and tie, paired with freshly polished shoes. If you're celebrating well into the evening hours, feel free to take it up a notch in order show how truly special this milestone is!
What should a guest not wear to a Quinceañera?
It's important to ensure that you look smart and polished when attending a Quinceañera. Avoid underdressing in jeans and sneakers, as this is seen as disrespectful to the birthday girl.
Can you wear a black Quinceañera dress?
Add some drama to your Quinceanera! Charro-style dresses in black are the perfect way make a modern statement and prove that innocence doesn't always mean having to play it safe. With these bold looks you can show off just how confident, stylish, and fearless you truly are!
What to wear to a Quinceañera If you are a guest male?
It's time to get dressed up! If you want a more formal look, opt for an elegant tux or suit. But if you're feeling something a bit less conventional, try teaming dressy jeans with an eye-catching tie – no matter what your style is, make sure it complements the colors of the Quinceanera and stands out from those worn by her chambelanes. For outfit inspiration per season click here!
Do all girls wear white at quinceañera?
On the cusp of adulthood, many Hispanic cultures celebrate a quinceanera to commemorate this transition from childhood. While historically those in Mexico have seen young women don white gowns as a symbol of innocence, other festivities around South America such as Ecuador's Fiesta Rosa feature blushing pink dresses and attire.
How should a guest dress for a quinceanera?
For young men attending a quinceañera, formal attire is the way to go! Stylish dress and sports coats matched with smart ties and freshly polished shoes will make all the difference. If it's an evening event, it couldn't hurt to up your style game – after all, there are few occasions more special than this one! Ladies should look for something elegant but also appropriate for daytime festivities; think of what you'd wear to an afternoon wedding as a guide.
Why is a dress important in a quinceanera?
Every Quinceañera marks a major milestone in the life of young Latinas; it signifies their transformation from girl to woman. The celebration dates back centuries, with its origins seen amongst Mayans and Aztecs who marked this special day by adorning girls with beautiful dresses as they heralded the start of adulthood. To today's generations still celebrating this tradition, each dress is an embodiment of culture and identity – signifying growth into maturity for those entering one chapter in life while leaving another behind
Who can wear a Quinceanera dress?
As a coming-of-age ritual, Quinceañera is celebrated by young girls in South America and other Latin countries to mark the transition into womanhood. The beautiful dresses worn for this ceremony are rich with cultural significance as it's an ancient tradition that has been passed down from Mayans, Aztecs and others of old. Commemorating fifteenth birthdays with such joyous festivities grants these special moments lifelong memories!
What color should you not wear to a quinceanera?
It's important to be mindful when selecting your outfit for a Quinceañera. Avoid blending in with the birthday girl and show respect by avoiding shades of white – after all, she'll likely sport that hue throughout her big night!
Why are Quinceanera dresses white?
The Quinceanera has long been a significant milestone for many young Hispanic women. A traditional white dress is often worn as an emblem of innocence and youth; however, in Ecuador the Fiesta Rosa celebrates this transition with vibrant pink dresses!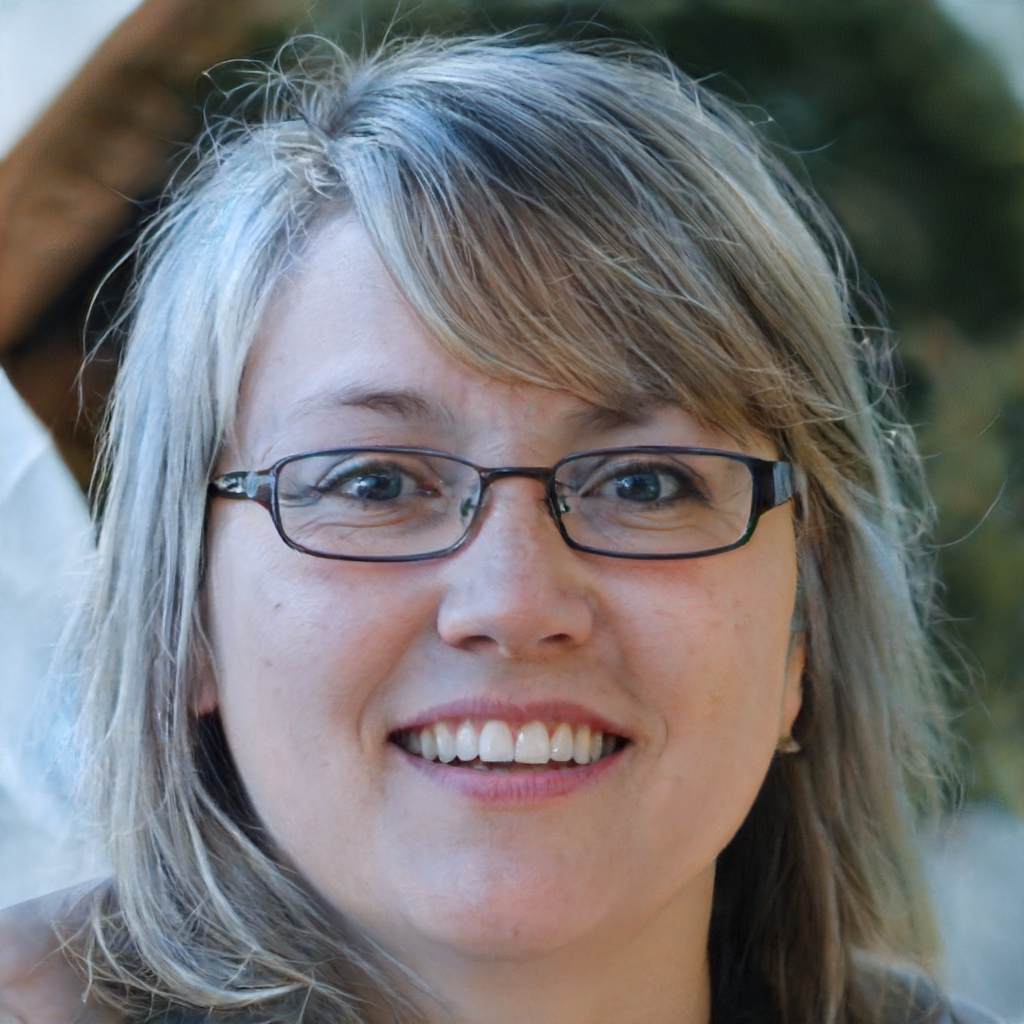 Cara Wall is the CEO of Clementine, a consignment shop in Nashville that specializes in maternity wear. Cara was pregnant a few years ago and couldn't find any consignment maternity wear, so she set out to create her own shop. Clementine is light, airy, and full of gorgeous designer brands—thanks to all of our consignors.
The shop is owned by Cara and her mother, Myrle, and often operated by their lovely assistants, Wendy and Sonya. Eleanor makes frequent visits, looking for the lollipops that are always on the checkout desk.