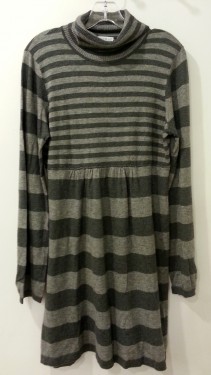 Fall into Maternity!
Monday, August 19, 2013
Four bins of maternity have come out of storage and gone out onto the floor. Lots of new jeans/pants. Lots of new sweaters, shirts, dresses. Lots of little black dresses! Check out some of the finds!
.
Cashmere sweaters!
Clockwise:
Brown cashmere sweater by A Pea in the Pod, medium. $55.99.
Striped cashmere sweater by Veronique, small. $59.99
Navy cashmere sweater by Vince, small. $59.99
Black cashmere sweater by Mimi Maternity, large. $34.99
New shirts on the floor!
Tree shirt by M. Rena, large. $21.99
Striped sweater dress by A Pea in the Pod, large. $54.99
Rhinestone shoulder dress by Maternal America, medium. $62.99
Grey dress by A Pea in the Pod, small. $69.99