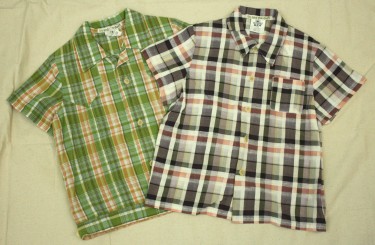 Consignor of the Week!
Monday, February 24, 2014
Consignor 235 knows how to make us happy, here at Clementine. Going through her clothes made my day. Almost every item was met with a gasp or an 'aw'. High quality, and in amazing condition, all of her clothes were just stunning. Check out some of them below, and stay tuned for some older sizes that will go on sale online soon!
Guitar shirt by Bonpoint, size 6
$14.99
Bu & The Duck button down shirts!
Both are size 5.
Green shirt - $16.99. Dark purple shirt - $19.99
Tank dress by Hanna Andersson, size 5.
$18.49
Denim dress by Jacadi, size 5.
$22.99
Button down shirts by Jacadi!
Both size 6, both $17.99
Dress by Makie, size 6.
$32.99
Tank by Makie, size 6.
$22.49
New with tags blouse by Olive Juice, size 5.
$16.99
New with tags gingham shirt by Olive Juice, size 6.
$16.99
Light beige striped, smocked dress by Papo d'Anjo, size 5.
$26.99
Red gingham dress by Classic Child, size 4.
$19.99
Yellow, smocked dress by Sarah Louise, size 3.
$20.49