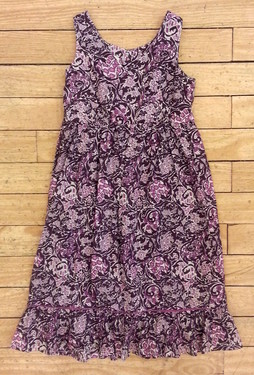 Consignor of the Week!
Thursday, March 28, 2013
With Easter and warmer weather right around the corner, we decided to showcase Consignor 684's wonderful collection of items for older girls.
This amazing two piece set by Fleur des Champs is new with the tags still on it. In the store, this would cost you around $150. Our price? $50. Size 2.
Beautiful white dress by Lui & Lei. Size 6, $19.99
Light and breezy dress from Saurette, size 5. $16.99
Cute tank dress with a fabulous print by Fleur des Champs. Size XS (5-6), $19.99
Amazing silk dress by Crewcuts, size 4. $17.99
Quite possibly the coolest sweater I've seen come into the store. I love this! Wish it was adult sized.
Sweater by All Saints, size 6 (could fit any toddler size, though, I think). $21.99
Perfect for cool Spring nights is this cardigan by Crewcuts. Size 4/5, $21.99
Another great cardigan by Zara Kids. Size 4-5, $17.99