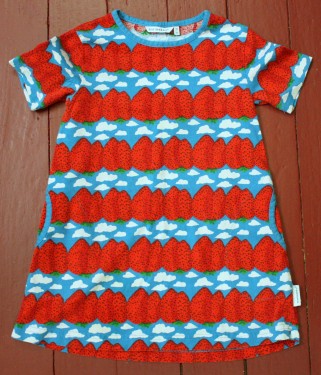 Consignor of the Week!
Monday, June 9, 2014
With Spring in full effect and Summer creeping up around the corner, now is the time to bring out all your fun prints and bright colors. This is exactly what consignor 1259 dropped off recently. Take a look at some of the great items in the store now!
Striped shorts by store favorite, The Bu & The Duck.
Size 2, $19.99 SOLD
New with tags, cropped sweater top by Bit' Z Kids.
Size 3-4, $16.99
Adorable, light weight romper by Littl by Lilit.
Size 4-5, $16.99
Fun strawberries and clouds print dress by Merimekko.
Size 2, $15.49 SOLD
Like new floral dress by Ralph Lauren.
Size 9mo., $17.49
Wonderful mustard colored, cropped sweater by Bonpoint.
Size 6, $27.99 SOLD
A couple of really cute skirts!
Top skirt by Tooby Doo. Size 2, $14.99
Bottom skirt by Pink Chicken. Size 3, $14.99
Lovely print capri pants by Wheat.
Size 3, $15.49
Another wonderful piece by The Bu & Duck.
Size 4, $14.99 SOLD