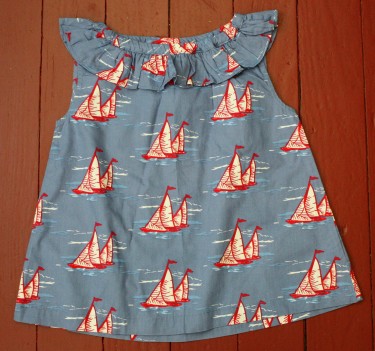 Brands We Love: Rachel Riley
Friday, May 30, 2014
Here at Clementine, we've loved Rachel Riley for a long time. Ever since little Prince George was seen wearing one of her outfits, though, we've been full on squealing every time a new piece comes in.
Not familiar with the brand? Rachel Riley is a luxory brand for children with inspirations from classic 40s, 50s, and 60s apparel. Check her out!
Beautiful strawberry print dress.
Size 18mo, $24.99 SOLD
Red halter dress with sailor themed print.
Size 6, $29.99 SOLD
White button down blouse
Size 6mo, $17.99
Lobster print shorts.
Size 4, $17.99 SOLD!
Floral print light weight pants
Size 5, $21.99
Seersucker sailor skirt
Size 4, $14.99
Red polka dot shirt
size 6, $15.49
Wonderful sailboat blouse
Size 6, $16.99 SOLD
Polka dot blouse
Size 5, $16.99 SOLD
Blue blouse
Size 6, $16.99 SOLD