If you're looking for a luxurious accessory that exudes timeless style and quality, then it might be worth considering investing in a Goyard bag. Crafted with the highest level of attention to detail and constructed out of premium leather and intricate materials, Goyard bags quickly become one of today's most sought-after fashion items. But what makes these bags even more desirable is their hefty price tag – so how much is a Goyard bag if you're planning on adding one to your wardrobe? Keep reading as we explore exactly how expensive a Goyard bag really is!
The history of the Goyard bag
To know how much is a Goyard bag, you first need to get some basic information about this bag brand.
Goyard was founded in 1853 by Yves Goyard, a French luxury goods company. Goyard started out as a manufacturer of luxury travel chests and later became known for its high-quality leather goods and meticulous attention to detail. In 1892, Pierre, Goyard's grandson took over the company, not stopping at the production of chests Pierre expanded the product range to include luggage, bags and accessories.
To this day, Goyard remains a favorite and known for its iconic chests and bags, made using the traditional "marquage à la main" technique. This method, dating back centuries, involves hand-drawing the Goyard logo on the canvas, thereby giving each product a unique and distinctive look.
How much is a Goyard bag?
How much is a Goyard bag? Goyard bags typically cost around $500 for a basic tote or shoulder bag, these bags often come in popular colors, mostly black or brown. However, for a larger bag or with a unique color or print this price will immediately increase to $1000.
Rare or customized Goyard bags can cost up to $5000. One special thing is that the Goyard bags have no price limit as they are handmade and can be customized according to the buyer's requirements.
Goyard bags are not only famous for their price, quality, unique design, made from the best materials, etc., but also famous for their durability. So, if you're looking for an everyday work bag or a standout bag for special occasions, Goyard has it all.
Factors affecting the price of Goyard bags?
If you are looking for how much is a Goyard bag, the answer is no. Yes, Goyard Bags will not be priced like other bags, each bag will not have a fixed price, depending on the material, style and structure, the price will be different.
The Goyard bag will be governed by some of the following factors:
Materials and construction
The cost of a Goyard bag goes up because they are made from high quality materials along with meticulous construction techniques.
Limited availability
The Goyard bag is not widely available so if you want to own it you can only find it at a select number of retailers. This is also a factor that causes the price of Goyard bags to increase
Brand reputation and exclusivity
Goyard is a brand that is widely known for its prestige, thanks to its luxurious designs and high-quality craftsmanship. That's why Goyard requires a high price for customers who want to own it
Where can you buy Goyard bags?
You can't find how much is a Goyard bag and you can't buy it online, the only way to get your hands on it is to go to high-end stores, select department stores or through people. resell. Goyard bag stores in the US that you can visit in New York City, Chicago, Dallas, Beverly Hillss, San Francisco
The three most popular types of Goyard bags today are Saint Louis, Anou and Artois, the retail prices of these three bags are also different. The Goyard bag will have 2 sizes for you to choose from: PM and GM. GM is the larger size and also the most expensive. The colors of the Goyard bags are also quite diverse, but the only thing in common in these bags is that they are all made from the typical chervon fabric.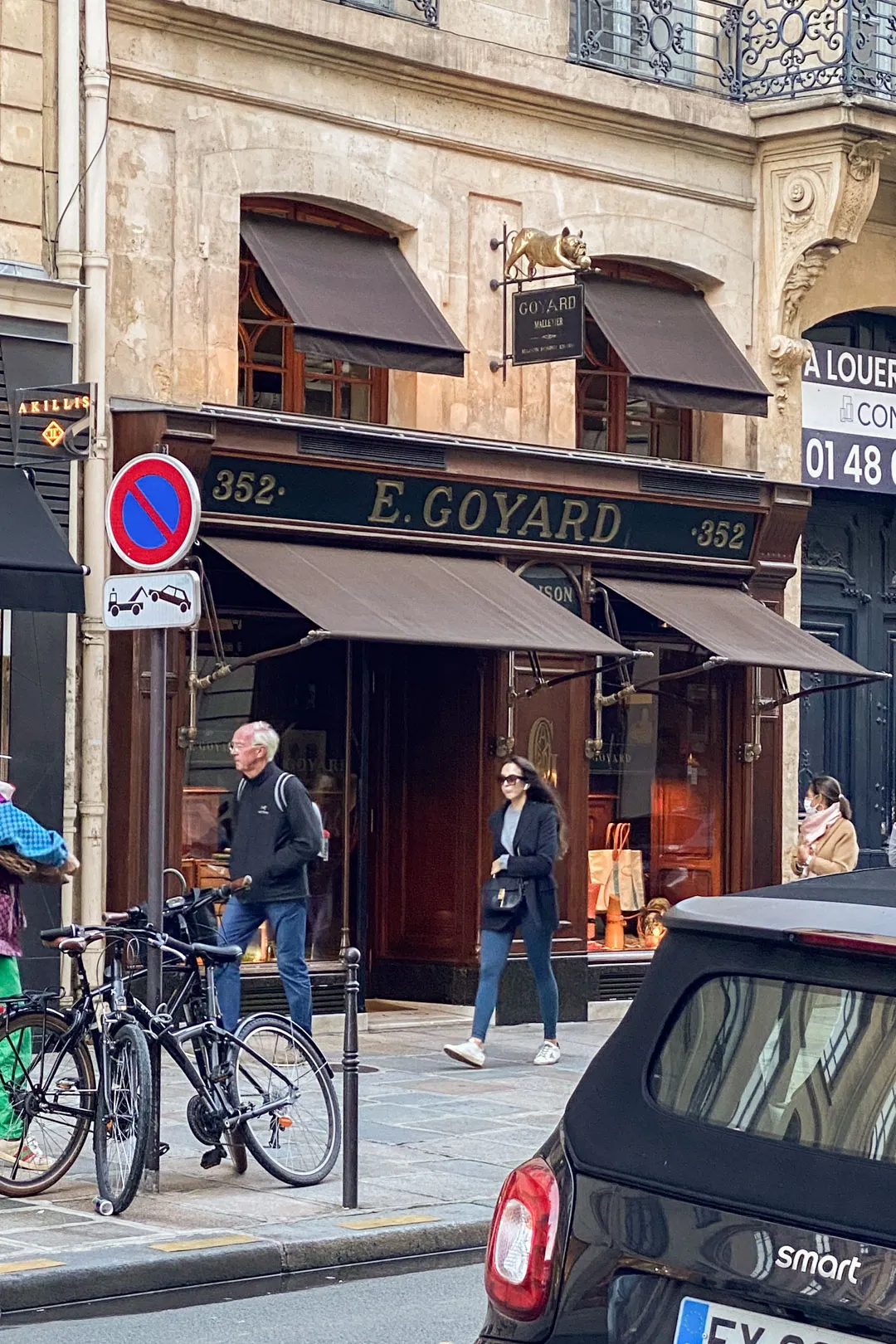 The most popular Goyard bags of 2022
After learning how much is a Goyard bag, we will continue to introduce you to some of our favorite Goyard bag models in 2022.
The Saint Louis Tote Bag
This is a bag that is familiar to celebrities or fashion bloggers. The Tote Saint Louvis is quite large so you can comfortably tuck in your daily essentials. This bag also comes in different colors and prints, its price is $1,200
The Artois Bag
The Artois is the perfect carry bag for outings or simply business trips, it comes in a solid color and print, and starts at $1,400. In appearance, Artois has similarities with Saint Louvis Tote. However, it still has different details, not many but enough to stand out
The Bellechasse Biaude Bag
Bellechasse Biaude is part of Goyard's exclusive collection. What makes it so attractive is its sophistication and elegance. It is impossible not to notice the eye-catching design, many compartments and beautiful colors. The price of Bellechasse Biaude is currently around 1,700-1,800 USD
The Isabelle Bag
Isabelle is the first choice of customers who love modernity. This bag is designed with a top handle in attractive colors and prints. It is sold for 1,900 USD
Goyard Anjou Bag
Goyard Anjou is the best-selling luxury home bag brand. It has an antique design, is large enough to hold all the necessary items and you need to spend about $ 2,035 to own this bag.
Hardy Bag
The Hardy Bag is Goyard's standout bag, featuring an elegant floral design, solid colors and prints. This bag sells for $2,200, however this price can go up depending on the size and any customizations required.
The Villette Bag
Villette is a bag in the exclusive collection of Goyard, it possesses bold geometric shapes and eye-catching colors, its price at the present time is 2,300 USD.
The Voltaire Bag
Voitaire is one of Goyard's most popular and expensive bags. This bag is designed with modern details, adjustable strap, gold hardware. Its starting price is 2,400 USD
Belharra Bag
The Belharra is a newly added bag, but its popularity is no less than the previous Goyard bags. Light materials, bold colors are the highlights of this bag. Its starting price is $2,700
Custom Goyard Bags
If you want to own a unique Goyard bag, you can order a bag for yourself. Custom Goyard bags start at $3,000, depending on the materials used and the complexity of the design that price goes up
How do I identify a fake Goyard bag?
Authentic Goyard bags are crafted with a high level of precision and attention to detail. So, if you're looking for a way to ensure that your bag is the real deal, then there are some telltale signs to look out for.
Firstly, genuine Goyard bags feature a very distinctive pattern that is composed of a textured herringbone canvas.
Secondly, the Goyard logo should be printed on one side of the bag in a bold gold-embossed font. Thirdly, every Goyard bag comes with two separate tags that feature both the Goyard name and logo as well as an individual identification number.
Finally, all genuine Goyard bags come with dustbags and care instructions. So, if you're presented with a bag that doesn't meet these criteria then it's likely to be a counterfeit item.
Should I buy a Goyard bag?
Here are some factors to consider to make your decision easier
The quality and craftsmanship:
You know another Goyard bag of high quality and attention to detail. This brand has existed on the market for more than 150 years, the bags are made using traditional methods by skilled artisans.
Goyard bags use only the finest materials. The skin is soft and supple, the sheets you have are strong and durable
Goyard brings classic bags that are timeless, yet modern and never out of date.
The Goyard bag is suitable for any occasion, you can bring it to the office or attend important events.
Goyard bags come in a variety of prices, from the lowest to the highest. The high price is due to scarcity or limited editions. These bags also feature extremely intricate designs, unusual materials or embellishments
The colors of Goyard bags can be said to be many, from classic colors like black and white to bold bright colors and beautiful pastel colors. Depending on the purpose of use, choose a suitable bag
What are the benefits of owning a Goyard bag?
There are many benefits of owning a Goyard bag, including:
Durability: Goyard bags are constructed with superior attention to detail and crafted from only the finest materials. This ensures that they can withstand everyday wear and tear and will last you for many years to come.
Prestige: Goyard bags are a status symbol that demonstrate wealth, style, and sophistication.
Quality: Every Goyard bag is crafted with precision and features the brand's signature embossed logo as well as an individual identification number. This ensures that each piece is of the highest quality.
Versatility: Goyard bags come in a wide range of styles, sizes and colors. So whether you're looking for something casual or something more formal, there's sure to be an option that fits your style.
Are there any tips for taking care of a Goyard bag?
Yes, there are several tips to help keep your Goyard bag looking its best. Here are a few of the most important ones:
Store it properly: Make sure to store your Goyard bag in a cool, dry place away from direct sunlight. Also avoid hanging it on a hook or a hanger as this can cause it to deform.
Clean regularly: Gently clean your bag every few months with a damp cloth and mild soap. This will help keep the leather soft and prevent dirt from accumulating.
Keep away from water: When using your Goyard bag, make sure to keep it away from water, oil and other liquids that could cause damage.
Avoid using harsh chemicals: Never use harsh chemicals or abrasive products to clean your Goyard bag as this can have a damaging effect on the material.
Conclusion:
how much is a goyard bag
In conclusion, Goyard bags offer timeless style and sophistication without sacrificing quality. But what makes these bags even more desirable is their hefty price tag – so how much is a Goyard bag should you expect to pay if you're planning on adding it to your wardrobe? Make sure to research the available styles, sizes, and prices before making your purchase – you won't regret it. Happy shopping!
FAQs
Are there any other luxury bag brands similar to Goyard?
Yes, there are a few other luxury bag brands that offer similar styles and quality to Goyard. Some of the most popular ones include Louis Vuitton, Gucci and Prada. Each of these labels offers their own signature range of handbags, totes and clutches crafted from premium leathers and intricate materials. Many also feature signature logos and distinctive patterns, similar to Goyard.
Are Goyard bags worth the price?
The short answer is yes – Goyard bags are absolutely worth the price! These luxurious accessories are crafted with only the finest materials and constructed with superior attention to detail. Plus, their hefty price tag ensures that you will be investing in a high-quality item that will last for many years to come.
Is Goyard expensive?
Yes, Goyard bags are definitely an investment piece. Prices can range from around $1,000 to well over $10,000 depending on the style and material used. But don't let this dissuade you; Goyard's bags are made with the finest materials and craftsmanship, so if you have a little extra to spend, it's certainly worth the investment. Not to mention the bags are incredibly durable and will last for many years with proper care.
What is the most expensive Goyard bag?
The Goyard Saint Louis Tote is considered one of the brand's most iconic styles and can cost up to $8,500 depending on the material and size. This bag is perfect for anyone looking for a timeless accessory that stands out from the crowd. It's made from durable canvas with leather trim and features a zippered top closure as well as two handles for easy carrying.
How much are Goyard tote bags UK?
The prices for Goyard bags in the UK are largely similar to those found in the US. For example, a Goyard Saint Louis Tote will likely cost around £5,800–£8,500 depending on the size and material. A small Goyard clutch can cost anywhere from £600–£2,000 while a passport case is typically around £450–£700.
How much is Goyard St Louis?
The Goyard St Louis Tote is one of the brand's most iconic styles and can cost up to $8,500 depending on the material and size.  It is worth noting that the Goyard St Louis Tote is only available in select stores and not online, so it's best to check with a store before making the purchase
How much is tote bag Goyard?
The cost of a Goyard tote bag can vary depending on the size, style and material used. The classic Saint Louis Tote is typically priced between $1,600–$8,500 USD, while smaller styles such as the Montaigne or Voyager tend to be slightly less expensive at around $1,200–$3,500 USD. The Goyard Paletot is the most expensive of the tote bags and can cost anywhere from $3,800–$10,000 USD
Is Goyard the cheapest?
No, Goyard is not the cheapest luxury brand on the market. While it may offer bags and accessories that are slightly more affordable than some other high-end labels, they are still quite expensive.
How much is a Goyard limited edition tote?
Goyard's limited edition totes range in price from $1,750 USD to around $2,500 USD. Prices can vary depending on the style and material used for the bag. Additionally, Goyard offers special custom services that can increase the cost of the bag if requested
How to know the price of Goyard bags?
Did you know it is currently nearly impossible to find the price of Goyard bags online. Goyard does not sell products online and does not list their prices on its website. The brand will not disclose prices via email or phone, you will know their prices when you buy them at the store in Paris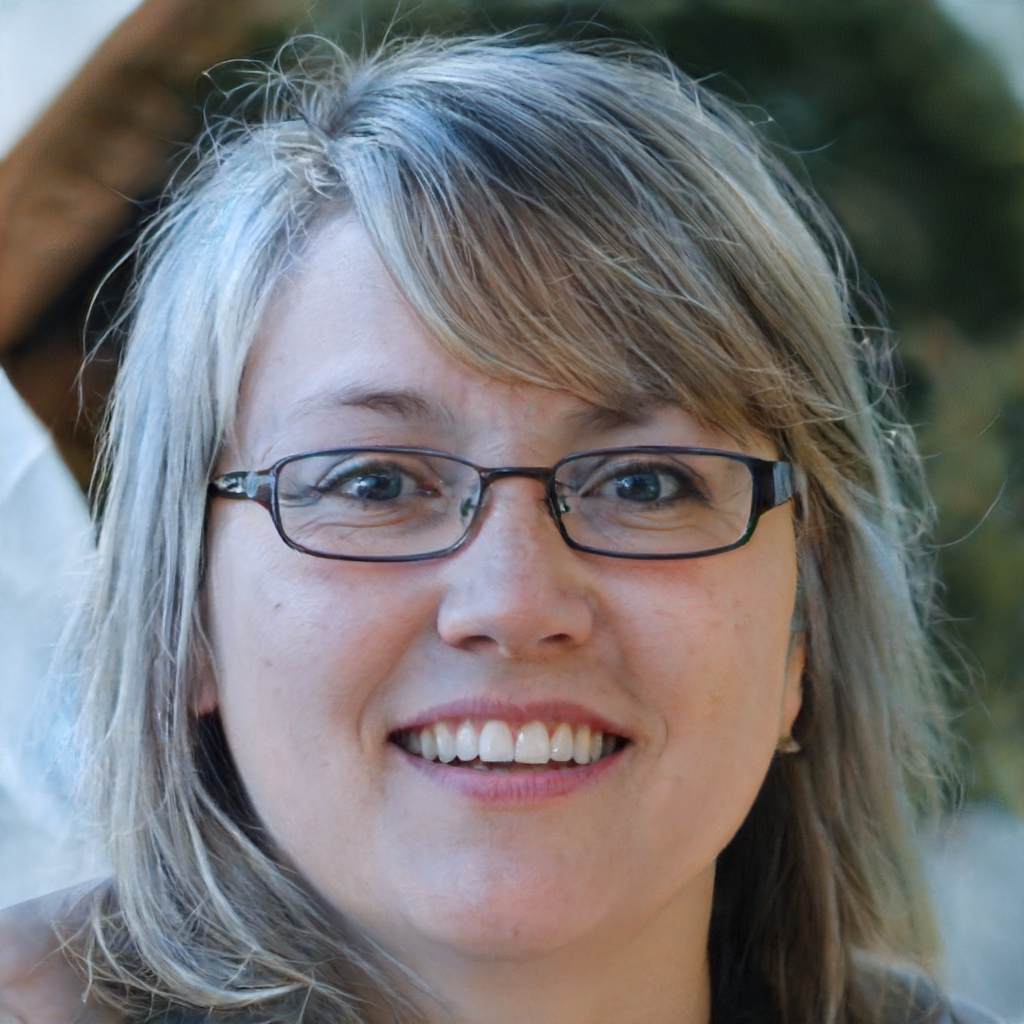 Cara Wall is the CEO of Clementine, a consignment shop in Nashville that specializes in maternity wear. Cara was pregnant a few years ago and couldn't find any consignment maternity wear, so she set out to create her own shop. Clementine is light, airy, and full of gorgeous designer brands—thanks to all of our consignors.
The shop is owned by Cara and her mother, Myrle, and often operated by their lovely assistants, Wendy and Sonya. Eleanor makes frequent visits, looking for the lollipops that are always on the checkout desk.